Following some highly successful online visits to schools and book clubs during lockdown, I am now taking bookings either online or in person for talks and workshops! Online visits can be on Google Meets, Zoom, Skype or any other appropriate platform. I am based in Hertfordshire, UK, so am particularly open to in-person visits in Hertfordshire and North London. Please contact me to discuss possibilities!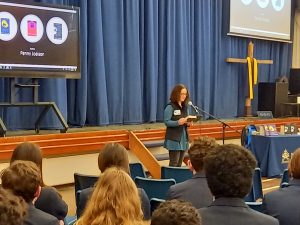 Speaking to Year 9 at Nicholas Breakspear Catholic School, Hertfordshire.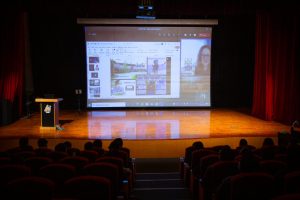 Here is some feedback from recent online visits:
'Thank you for the wonderful talk you gave us online this morning. The girls were really engaged and we all absolutely enjoyed it.'
Terence Chan, Senior School Librarian, North London Collegiate School.
'I think that was amazing and worked so well! The students were clearly engaged – I have never seen so much use of the chat for questions before.'
Hannah Semple, Head of English, Sandringham School, St Albans.
I am also open for festival bookings and library events. I have spoken at the Edinburgh Literary Festival, The Jersey Festival of Words and KidsLit:Cologne among others!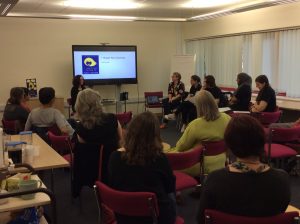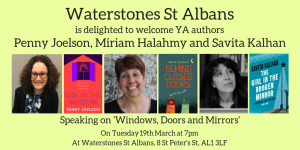 Book Launch for Girl in the Window 5th September 2018 Blackwells High Holborn, London. Cakes from Crumbs and Doilies.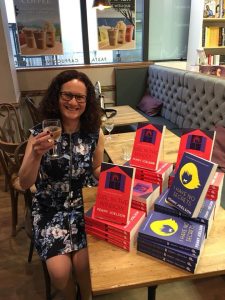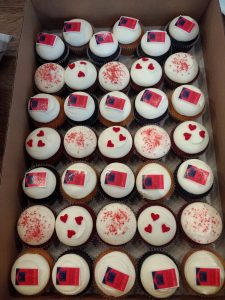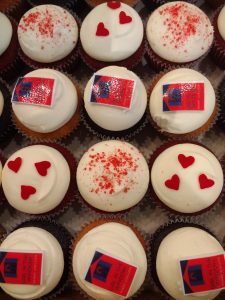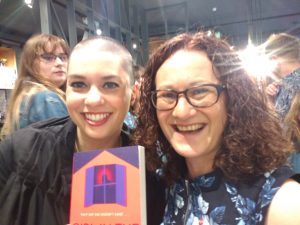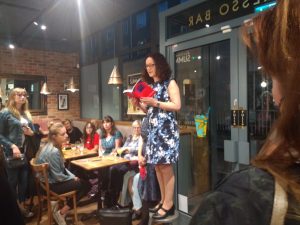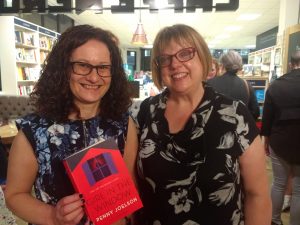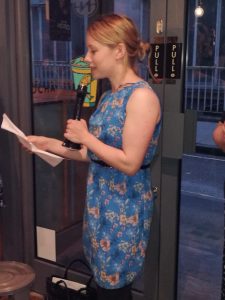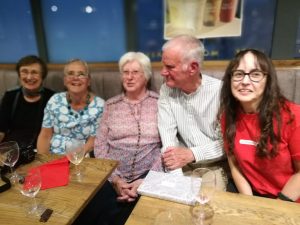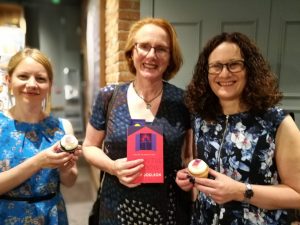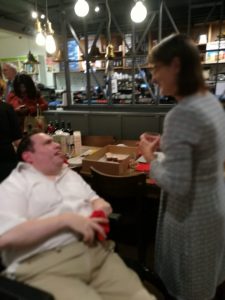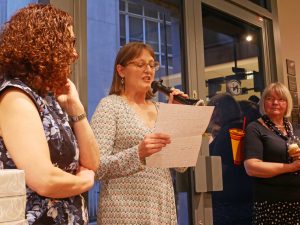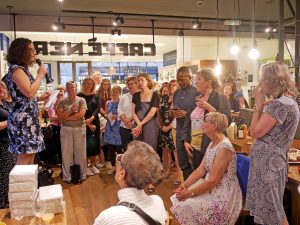 I love visiting schools and libraries and can offer talks and workshops for secondary school aged students. I am particularly keen to visit local schools so if you are in Hertfordshire or North London do get in touch!
In June 2018 I visited Bishop Stortford College, where an impressive 50 year 7 an
d 9 students attend the book club!
2017 EVENTS REVIEW
I've had a great time doing events since I Have No Secrets was published in May! Here are some highlights!
MAY 2017: The Book Launch at Waterstones, Tottenham Court Road
JUNE 2017: Speaking to librarians on a panel at the YLG/SLA Conference Harrogate
JULY 2017: Speaking at YALC Olympia and running a workshop on Voice
JULY 2017:
Speaking via Skype to the 1Voice Conference in Oswestry to parents whose children use AAC
AUGUST 2017: Edinburgh International Book Festival
With Kathryn Evans
Our signing Queue!
August 2017
With Reading Hackers at Welwyn Garden City Library
SEPTEMBER 2017: Jersey Festival of Words – speaking at the Opera House and the Jersey College for Girls
Some Schools I have visited: Southgate School, Forest Hill and Sydenham Schools, JCOSS, Dame Alice Owens School, Bishops Hatfield School.
Wherever you are, if you would like me to visit your school, library or bookshop please do contact me!