The Reading Agency have announced their Top Ten Volunteer Reads for summer 2017 and I Have No Secrets is on the list! Here's what they say:
These are the books we'll be recommending to the young volunteers supporting the Summer Reading Challenge later this year. Look out for competitions, author interviews and hack ideas too!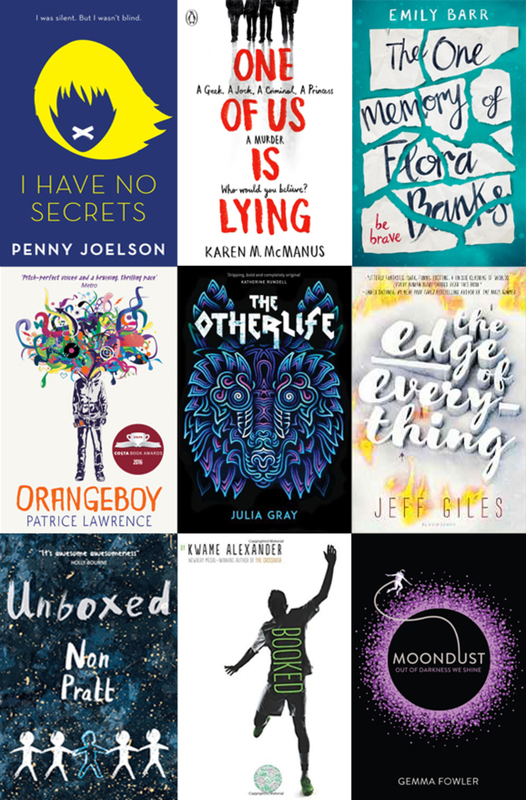 The final selection has everything from compulsive thrillers and ancient Norse myths to poetry on the football pitch and out-of-this world romance… As Skipton Reading Hackers described it; "There's a lot of queer, a lot of strong females and a lot of death… Brilliant!"
Booked (Kwame Alexander)
Moondust (Gemma Fowler)
The Edge of Everything (Jeff Giles)
The One Memory of Flora Banks (Emily Barr)
I Have No Secrets (Penny Joelson)
One of Us is Lying (Karen M. McManus)
Orangeboy (Patrice Lawrence)
The Otherlife (Julia Gray)
Unboxed (Non Pratt)
Like Other Girls (Claire Hennessy)
You'll find these books in libraries across the UK during the Summer Reading Challenge 2017.